Hope you are all well today?
This week's challenge is -
HAllOWEEN
You do not have to use a Delicious Doodles image on your creations, but we love it when you do.
Sorry folks, in the interest of fairness to all we only allow

ONE ENTRY per person

, unless using a DD image. You can combine entries with as many other challenges as you like.
This Challenge will close on
Thursday, October 30 2014
at 6:00 p.m. GMT (UK Time)
So to win FIVE of my Delicious Doodles images in the random draw, join in with us this week!
Teri and the Delicious Doodles Team.
xxxx
Before we head to the DT samples for this week, I would like to announce the winner of last weeks challenge, unfortunately we only had 4 entries, and no-one used a Delicious Doodles Image, so there are no Spot-lighters this week, so without further ado the winner of Make a Christmas Gift is:-
Congratulations hun, please contact:
with your pick of 5 images
Thank you to everyone who played along.
Here are now the DT inspiration projects, for our Halloween challenge:-
Susan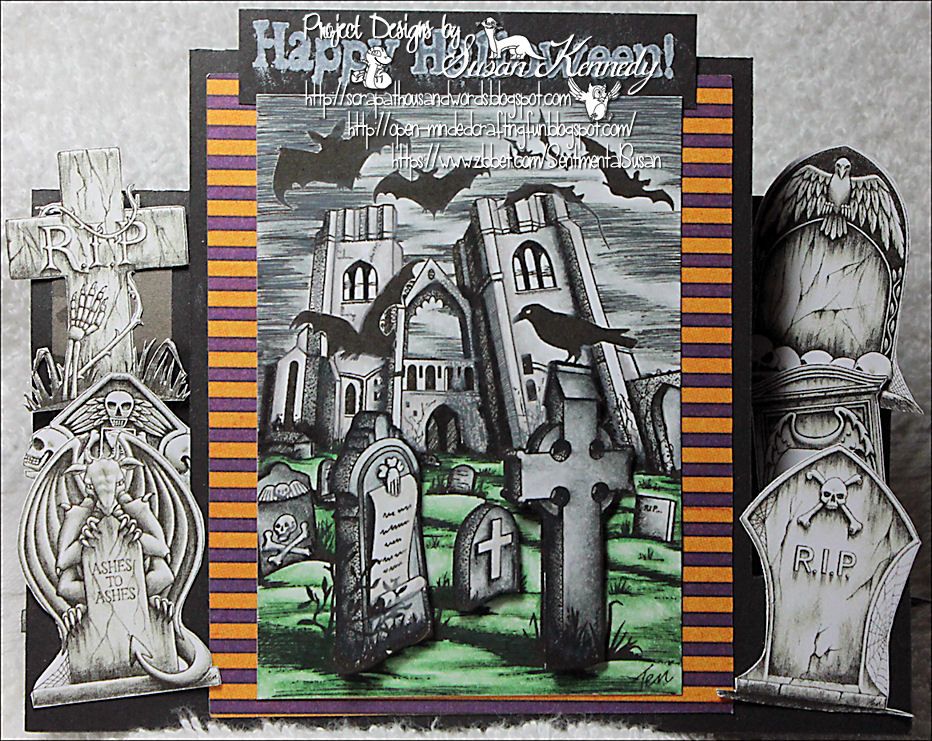 using Graveyard and
Tombstone Collection
Lozzy
Using Halloweenie - Vamp
Crafting Vicky
using
Horrorscope aquarius
& Death's head Hawkmoth
Avril